Accreditations

Safeagent is the UK's leading accreditation scheme for lettings and management agents operating in the Private Rented Sector. Established in 1999 by the Empty Homes Agency as The National Approved Letting Scheme (NALS) with the backing of the industry, the aim was to establish a single badge for consumers to look for and understand the service and protections a firm offered through adherence to strict accreditation criteria. Recently rebranded as safeagent, they are well-respected – recognised by Government, consumer groups and industry bodies. safeagent is the only agent organisation whose sole focus is consumer protection, operating across the UK on a not-for-profit basis.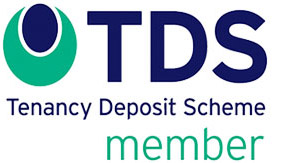 TDS – The Tenancy Deposit Scheme is operated by The Dispute Service Limited, a not for profit company authorised by the Government to run an insurance based tenancy deposit protection, as set out in the Housing Act 2004. Click the logo in the footer to find out more.

The Property Ombudsman (TPO) provides a free, fair and independent service for dealing with unresolved disputes between letting agents who have joined the TPO and landlords or tenants of residential property in the UK. Estate agents signing up to this Code of Practice are required to provide additional consumer protection that goes beyond that required by the law. They can be recognised by the blue TPO logo. Click the logo in the footer to find out more.
Testimonials
"Completely hassle free management. I wouldn't use anyone else for my three properties."
Private Landlord
"Sorry to leave the property, but we have had great service from Home Minders. One of the only agents I know who say they will visit every three months and actually do it"
Tenant of 3 years standing
"I am so happy since I have switched to your team. And no stress!"
Private Landlord
"Thank you for everything you've done. Cannot recommend Home Minders or your team enough"
Private Tenant